The specialist in connected objects dedicated to Ring security is giving birth to a new version of its Stick Up Cam surveillance camera. Versatile, it offers great flexibility of installation. It can in fact be placed both outside and inside the house, work with or without wires, or even be powered by a solar panel. This is a small camera designed to be easy to live with.
Our opinion on Ring Stick Up Cam
The Ring business is owned by Amazon. It specializes in connected objects dedicated to security: video door entry systems, smart doorbells and surveillance cameras. Ring is launching the third generation of its Stick Up Cam surveillance camera, which can be installed both indoors and outdoors. What is appreciable with the Stick Up Cam is its versatility and the flexibility of use offered to the user – both in terms of installation and power supply of the camera: wired (Stick Up Cam Plug- in at €99), via a battery (Stick Up Cam Battery version at €99) or a solar panel (Stick Up Cam Solar reference at €149). This camera can therefore be installed anywhere, at height, on a piece of furniture or at human height, which is further facilitated by its wide viewing angle and its adjustable support. The possibility of defining privacy zones that the camera does not film gives a little more freedom in terms of its installation. The Stick Up Cam is therefore an easy to install and easy to live with camera, which is not missing much. If you want to benefit from the recording of videos and not just live viewing, you still have to plan to take out a subscription, from 3 euros per month.
Why we love


Because it can easily be installed anywhere, indoors or outdoors


For the various possibilities in terms of power supply (wired, battery or solar)


For the possibility of defining non-filmed privacy zones Introductory price: From from 99 euros See the current price
A camera that can be installed anywhere
The Stick Up Cam really fits anywhere you want to monitor, inside or outside the house. Indeed, it is resistant to bad weather and extreme temperatures between -20°C and 50°C. It can be operated wirelessly on battery power, so it can be installed, for example, in the garden, on the garage door or next to the front door. The camera comes with an angle-adjustable mounting bracket, which then allows it to be angled to achieve the desired viewing angle. Indoors, it can simply be placed on a piece of furniture or a shelf.
Thanks to its wide viewing angle (130° diagonal, 110° horizontal and 57° vertical), it can be easily installed in various locations.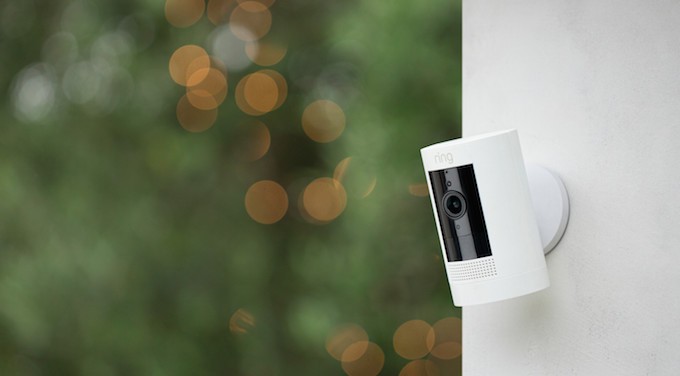 The choice of food
Ring lets the user choose to power their camera in different ways, depending on their needs and where the device is installed. This gives the Stick Up Cam an interesting versatility as well as an appreciable flexibility of use. This camera is available in three versions: Stick Up Cam Plug-in which plugs into an electrical outlet, Stick Up Cam Battery which runs on battery power and Stick Up Cam Solar. This latest version is sold with a connected solar panel and a backup rechargeable battery.
Knowing that in reality the three models have a dual power supply option: the battery-powered model can be enriched with an adapter for connection to the mains, while an optional battery can be added to the battery-powered version. on mains.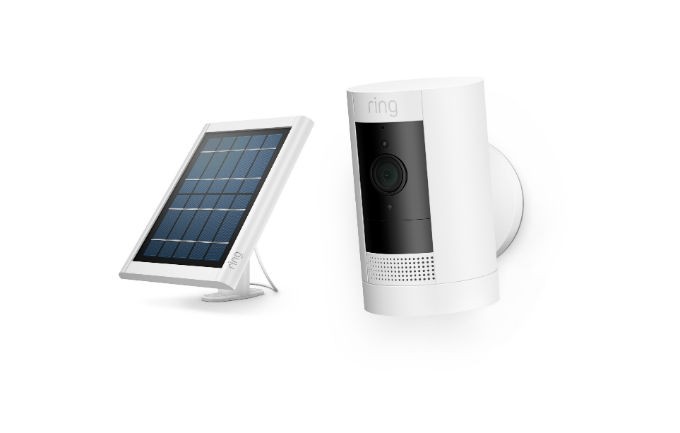 High definition video and two-way microphone
The Stick Up Cam films in Full HD 1080p. The user receives a notification when the camera detects movement in his field, which also triggers recording if you have a subscription. This camera also has two-way audio – this means it can record sound (with background noise suppression) and via the app the user can also talk to someone who is nearby. close to the camera.
Thanks to its night vision function, the Stick Up Cam can also film at night. Finally, note that dedicated buttons allow you to pause or stop audio recording or video recording triggered by motion detection.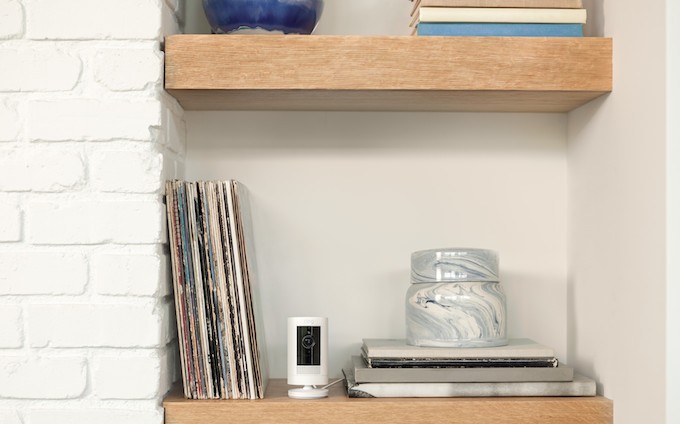 Complete application and interactions between connected objects
The application is quite complete. In particular, it offers the possibility of defining privacy zones that the camera does not film. This is useful, for example, if the camera is turned towards a neighbour's entrance or is filming partly on the street. The Stick Up Cam is also compatible with voice assistant Alexa, which makes sense considering that Ring is owned by Amazon. This makes it possible, for example, to vocally request the viewing of the live video.
The Ring application supports all of the brand's connected objects. So it is possible to create a complete ecosystem by aggregating the control of functions and alerts of all Ring devices in the house on the same application. For example, you can equip yourself with two Stick Up Cams to monitor the garden and the interior of the house or even enrich the equipment with a Ring Door View Cam video doorbell.. However, one important point should be noted: the camera sends notifications to the user when it detects movement. He can then watch the live video on his smartphone via the application. But for the video sequences to be recorded and saved (for 30 days), you must subscribe to the "Ring Protection Plan", from 3 euros per month. This service is offered for the first month.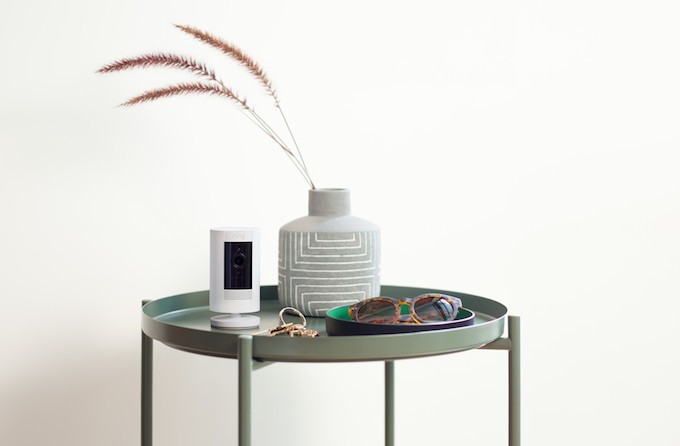 Share on