Prince wouldn't have wanted his new posthumous album, Welcome 2 America, to be released, his biographer told Newsweek.
The superstar musician, who passed away in April 2016 at the age of 57, worked on the project back in 2010, before deciding to shelve it.
A notorious perfectionist, Prince kept his album locked away, with the project being discovered only once the sizable library of unreleased tracks at his Paisley Park studio was combed through following his death.
Neal Karlen—who enjoyed a 31-year friendship with Prince and authored the 2020 biography This Thing Called Life: Prince's Odyssey, On + Off the Record—insists Welcome 2 America wouldn't have seen the light of day if he were still alive.
"Prince definitely wouldn't want it out," Karlen told Newsweek. "Still, I don't think he'd be surprised. No matter how far out in the gallery he seemed to operate, he always understood that the man had to be paid. [But] he didn't want it released.
"For whatever reason he didn't think it was worthy. This was apparently near ready to be released, though a lot of new work was put into it, as in it's a 'Prince' album, not a Prince album."
Ultimately, Minneapolis-based Karlen said, fans should look to the financial incentive for releasing the project, rather than question the artistry.
"What this record is about, and 'why now?' aren't about investigating a musical mystery of an enigmatic genius," says Karlen, a former Newsweek editor. "It's about Paisley Park trying to pare down a recently decreed debt to the IRS."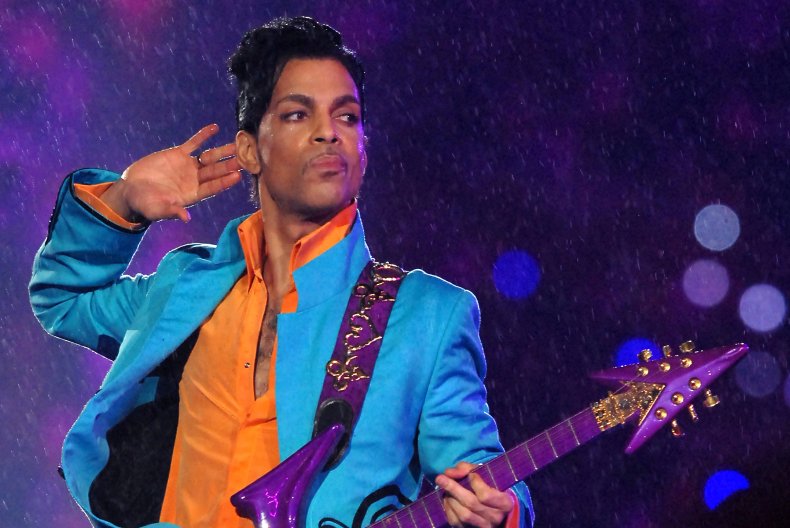 Despite his assertions, Karlen predicts Welcome 2 America—which is set to be released on Friday—will be sonically satisfying to a great many fans.
"It will be an excellent simulation of a Prince album, with worthy professionals—musicians, producers, marketing folks—doing a very credible job at making a nice sounding record out of what Prince considered dross," he tells Newsweek.
"The quite talented Morris Hayes produced the album—something Prince never allowed anyone else to do," Karlen continues, recalling how the artist even insisted on producing his own work as an unknown teen.
He adds: "So that anybody—even the talented Morris Hayes—would be listed as the 'producer' of a 'Prince' album? Now I'm sure it will be a very good album. It just won't be a Prince album. There is a reason he shelved it, and there is a reason he didn't play a single song from it in concert, ever."
While Karlen believes the album won't have a negative impact on Prince's legacy—citing the posthumous success enjoyed by such musicians as Buddy Holly, Biggie Smalls and Tupac Shakur—he predicts there will be many more to come.
"His death… was indeed a good career move," says Karlen. "Sales went up 44,000 percent that first week, with four of the top ten billboard slots his old records. Still, you know how few records he was selling to have gone up 44,000 percent?"
With the star's vault being moved from his native Minnesota to Los Angeles, Karlen told Newsweek he foresees the estate "putting out Prince records as long as they have enough bubble gum and Elmer's glue to paste together tracks."
"I hear, though, the vault was in a pretty rundown state," he adds. "Only Prince had the combination, and he lost it, so stuff was just piled outside for a long time. And old stuff was deteriorating.
"Still, there is great stuff. He said he had the follow up to [the 1980 album] Dirty Mind recorded, and never released it. There are some gems to be found in the future, no doubt."
Stating that the vault is "not as comprehensive" as initially believed, he says: "I expect in the future there will be more Prince albums then even Slim Whitman albums, though I think yodeling was the lone aural adventure he dared not investigate!"