FEATURES

Emma-Jean Thackray Pushes the Boundaries of Jazz on "Yellow"
By
Philip Freeman
·
July 12, 2021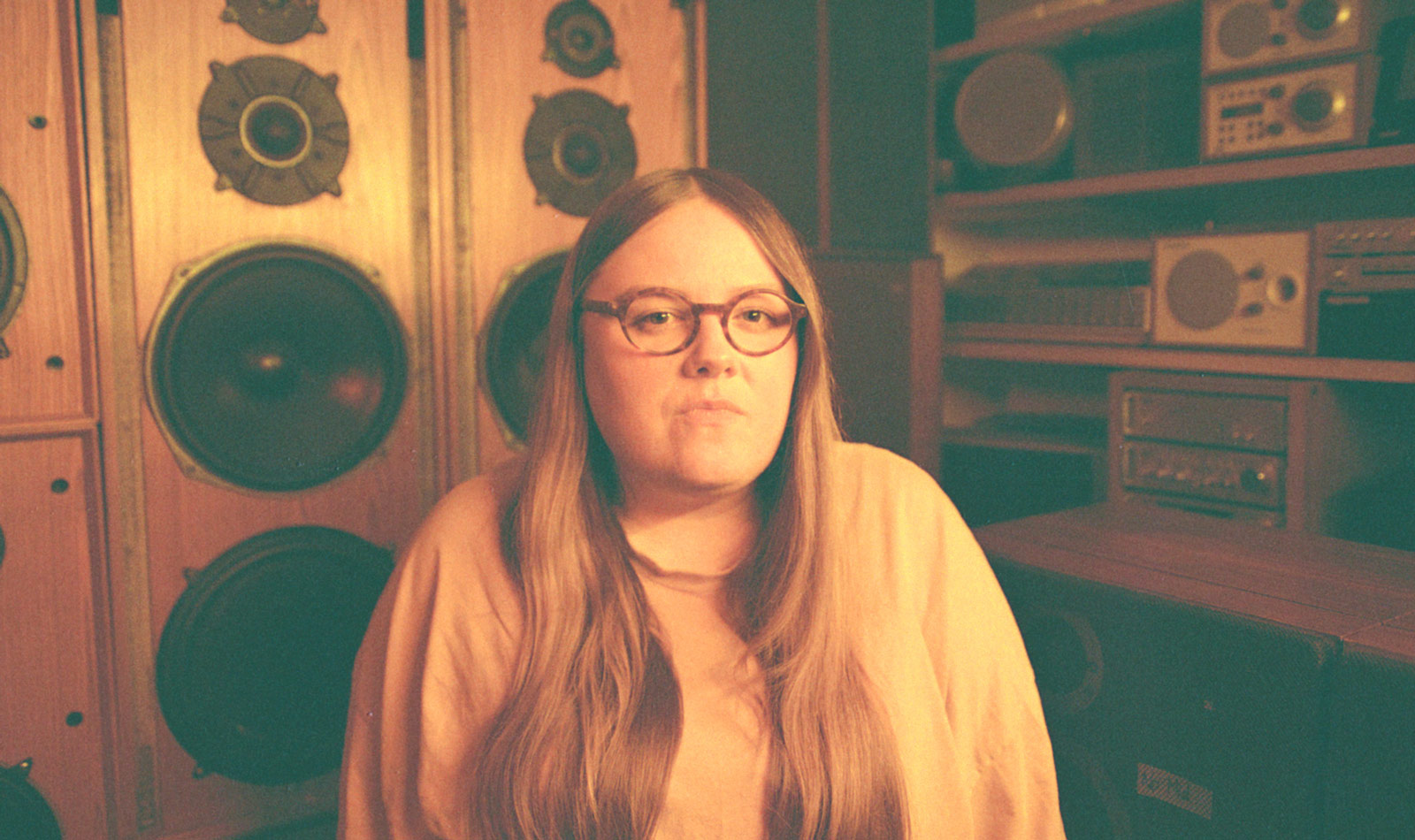 Emma-Jean Thackray has always been drawn to creative pursuits. "I remember when you ask little toddlers what do you want to be when you grow up—'Do you want to be a police officer? Do you want to be a teacher? What do you want to do?'—I remember saying 'artist,'" she recalls via Zoom from her home in London. "I used to draw a lot of buildings, and I always wanted to make my own food, and try and do things in a new way, even if it was wrong—I had that sort of curious mind."
Thackray grew up in Yorkshire, and while the rest of her family were not artistically inclined, they were extremely supportive of her musical efforts. Yorkshire has a strong brass band culture, with players drawn from the mines that were the region's economic backbone for decades, and Thackray learned a lot by playing in those ensembles with much older musicians. "When I was living at home from 16 to 18, I had a gig or a rehearsal every single night of the week, sometimes twice if it was a Friday, Saturday, or Sunday, so I was basically never in and my dad was like my taxi. That was his way of showing support," she says.
In addition to playing in multiple bands, she also spent a lot of time studying musical structures on her own, "From being 14 and transcribing Dream Theater stuff and getting into the real minutiae of groove and awkward time signatures or [trying] to transcribe a bit of a symphony as a kid, which I shouldn't have done because I got a lot of it wrong, but it was a good experience." That, along with her command of multiple instruments—trumpet, guitar and bass, keyboards, and percussion—allowed her to create her Ley Lines EP almost entirely on her own. More often, she works with a small crew of collaborators, sculpting her tracks piece by piece in the studio.
Thackray's first full-length album, Yellow, spans a broad range of styles, from the dancefloor-friendly spiritual jazz of "Say Something" to the lush, string-accented jazz-funk of "Third Eye" and the Mwandishi-like '70s grooves of "Rahu & Ketu." The process strongly influences the results: "There are a few ways I like to work, whether that's leading a band, whether it's doing it myself or sampling my own recording sessions and things and cutting things up, and this is a mixture of everything, plus some large ensemble arrangements as well," she says.
The opening track, "Mercury," is a shimmering kosmische fusion piece with powerful trumpet that draws one into Thackray's world of sound. It feels like a live recording, but it's almost all her. "I had a drum groove in my mind, and I got Dougal [Taylor], my drummer, to play around with it and then I chopped him up, and then I added everything on top, just sort of responding to everything. In the kick pattern, I could hear a resonance of like a couple of notes and that made me get onto the bass and just sort of play around with that, and then the keys line was responding to what the bass was doing, and it's always just trying to make it feel like an improvised live experience, by just responding to myself each time," she says.
On the lush, soulful "Venus," she created two simple, memorable grooves and gathered the musicians to play them with her as a guide. "I'm singing quietly in their ear so they can hear the line moving through stuff and I'm cuing the different grooves." The result is a kind of jazzy disco-soul epic, reaching repeated peaks over its nearly seven-minute running time. By contrast, she describes the taut, keyboard-driven "Third Eye" as "really written out, it's very prescribed because that's what I needed to do in order to get done what I needed to get done. I'm not snobby, where I feel like if music is not written down in dots then it doesn't count. That's definitely an attitude I've had to put up with at music colleges, but for me I feel like it's [just] another way of communicating. Sometimes it's a faster way, but it's not necessarily the best way."
Thackray's lyrics on Yellow have a strong tinge of early '70s post-hippie spirituality. "That's what I was going for," she says. "For this record, this universal consciousness kind of theme was definitely in my mind, and sometimes [I'm] literally talking about the third eye and things like that, and sometimes it was referring to the cosmos, like in 'Venus' I'm talking about astrological themes, or 'Rahu Ketu,' which is a Vedic myth."
Thackray prefers relatable messages to directly autobiographical lyrics. "I don't like using I's particularly, because I find then it's harder for people to join in, if that makes sense." The track "Spectre" is about deeply personal issues, but she couches them in metaphors about a haunting, because "if I'd have said, 'and this is what I'm feeling and this is why,' it becomes about me and my story and my catharsis. I wanted it to be hopefully cathartic for the people listening as well, and this idea of a haunting, these metaphors that I use rather than directly addressing something hopefully means that it can be opened up and people can join in that catharsis and apply it to their own journeys and feel ownership of it as well."
Thackray doesn't get back to Yorkshire much, but her family are still firmly in her corner—and now that she's starting to break out, performing "Say Something" with her band on Jools Holland's TV program in June, it's starting to sink in that the little girl who only wanted to be an artist is achieving her dream. "I remember being on Jamie Cullum's radio show and my mum said, 'Oh! So you're actually doing OK at this thing, then.' I was like, 'Well, I'm trying to,' and she said, 'Oh, well, I had no idea.' The Jools Holland thing was that very day of it coming out, my dad was still laughing about me needing to get a proper job on the phone. Then he saw that and hopefully now they'll stop asking me to get a proper job."