By plugging it into a simple standard outlet, the Beem Energy photovoltaic kit injects power directly into the home's electrical installation. Easy to install, with an announced lifespan of 20 years, these solar panels were designed by a young company from Nantes.
Our opinion on the Beem Energy solar kit
A start-up specializing in the self-consumption of solar energy, Beem Energy wishes to democratize the self-consumption of photovoltaic energy and allow everyone to equip themselves at the lowest cost. How ? By developing a modular kit of solar panels. The brand does not forget anything and offers discreet and elegant panels with a personalized floral design. The solution is ideal for producing green, local and cheaper electricity.
Why we love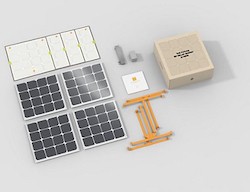 The easiest kit solar panels to install on the market;


Produce their own green electricity in a few minutes, by supplying the electrical appliances of the house which consume simultaneously;


Lifetime over 20 years and recyclable; Introductory price: 680 euros
Install, connect, produce and consume… in less than 1 hour
Beem Energy has thought of everything by patenting its fixings… No need to climb on the roof to install photovoltaic panels! Indeed, the 4 solar panels of 300W and 5kg each, are installed on all surfaces exposed to the sun, on the facade or on the ground. A simple crutch holds the panels laid flat or as desired, tilted to boost energy production. The Beem Energy kit requires no electrical connection and simply plugs into a standard outlet, which instantly injects green electricity into the home network and consumed by devices already connected.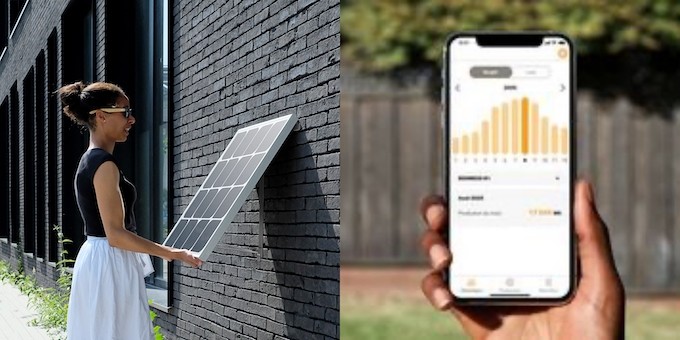 Easy to install, the kit is completed by 2 applications: one to visualize in virtual reality what the kit would look like at home and consider the possible production, the other to follow its production and understand its consumption.
Boost solar energy self-consumption with Beem
The objective of these four Nantes creators is to enable individuals to produce green electricity at a lower cost. On the product use side, once installed, the inverter is synchronized with the Enedis network. The Beem electron is self-consumed with the current converted into alternating current (220 V) which is used by all household equipment, from refrigerators to laptops. It is interesting to point out that the solar kit produces the equivalent of 14% of a household's consumption, excluding heating of course. Increasing its production is always possible by assembling up to 3 additional Beem kits, while plugging them into a single outlet.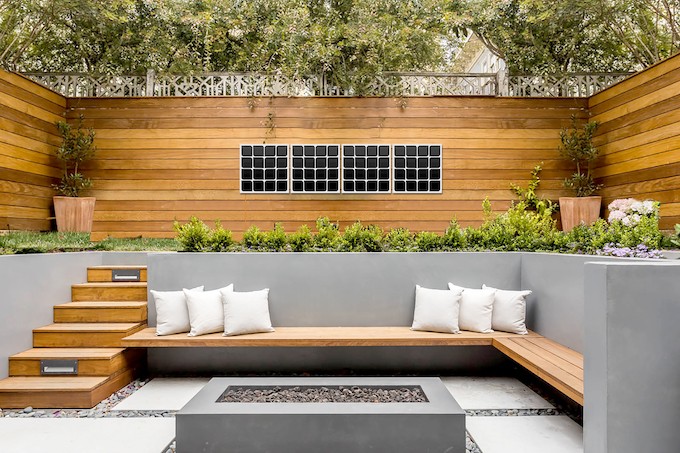 Each panel weighs only 15 kg, and they can be installed without affecting the aesthetics.
Photovoltaics for everyone!
We are all more and more sensitive to environmental issues and consuming our own energy has become essential. Note that before installing the Beem kit, it is imperative to inform Enedis via a self-consumption agreement and for certain municipalities, make a declaration at the town hall.